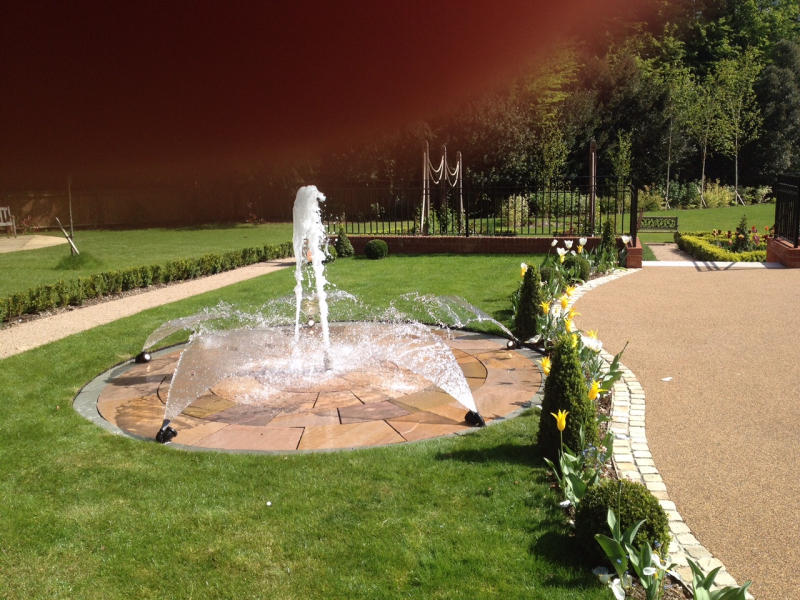 Thoughtful landscape design is the key to creating an outdoor oasis, whether you have a tiny courtyard in an urban area or a sprawling estate in the country. To help you transform your own patios, yards,
Gardens, and more, we rounded up inspiring landscaping ideas and examples that truly make the most of their natural surroundings. So without further ado, allow these outdoor beauties to pave the way to better landscape design for every size, style, and region.
Nothing channels the friend countryside like a lavender field leading to a stone flower arranging studio. Wendy Owen wanted her Sonoma, California property to feel like a laidback rustic French village. She channeled that atmosphere with lovely stone pavilions, stand-alone sheds for gardening, and outdoor cooking areas.eautify your driveway instead.
Landscape architecture design studio Terremoto populated the garden of this Bel Air home with native species wherever possible and created "a gradient of wildness" on the steep hillside. The lush canopy of low-water, low-maintenance plants includes native grasses, sages and lilacs, and redbud trees.
Terremoto Landscape designer and founder David Godshall opted for a creative hardscape as opposed to grass in this backyard. Not only do playful tiles allow for a welcome pop of color, but they're also drought-friendly and easier to maintain. The lush flora surrounding the area allows for plenty of green despite the lack of grass.
A lawn isn't the only landscape design that'll brighten up your front yard. Madeline Stuart gives this SoCal home by architects Wallace Neff and John Byers a sense of place with agave plants flanking the entrance and blooming bougainvillea spilling over the wall.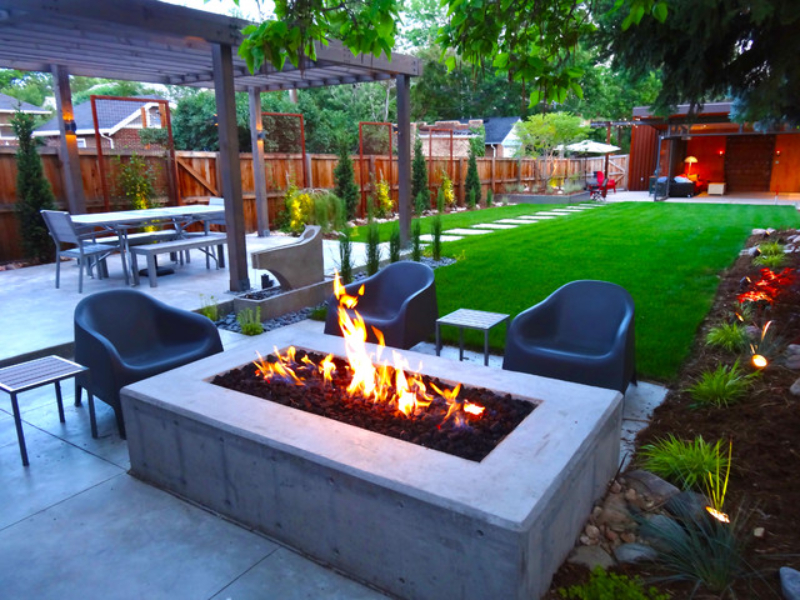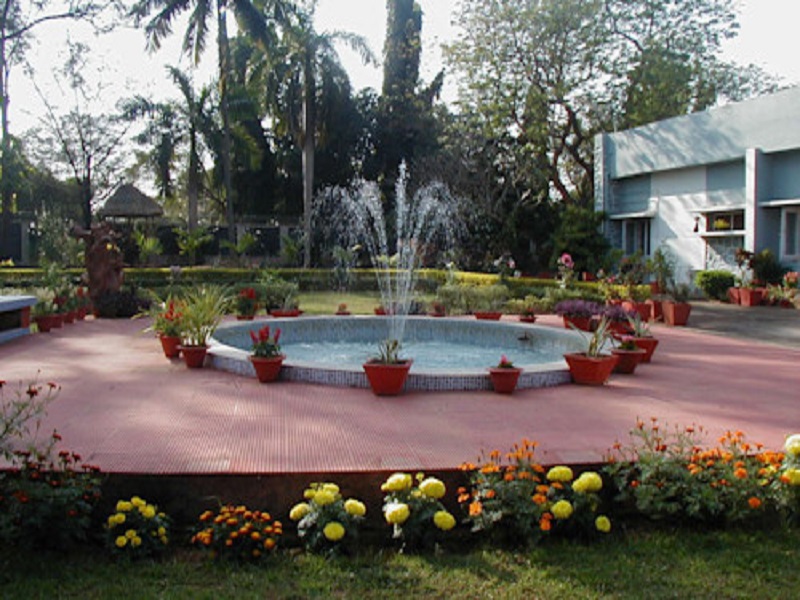 "We used a mix of traditional and drought-resistant plants," says Denler Hobart, who framed this bocce court outside of a California home with brick, bluestone, boxwood, and hydrangeas. If you have an outdoor shower, create a natural illusion of privacy with a wall of florals (or plants that don't mind moisture). Flowering shrubs like the hydrangeas in this backyard by landscape designer Ed Hollander can act like a living shower wall (and tend to be cheaper), plus they enhance the air of romance in already romantic setting. Be sure to prune branches so warm sunlight can pour in.
Designed by John Houshmand, a furniture maker from the Catskill mountains, this hacienda retreat in Mexico features Barragan-esque concrete exteriors that speak to the local design culture while also emphasizing the organic and natural desert environment. Every outdoor area was optimized for spending quality time in the fresh air: Potted cypresses line the rooftop courtyard lounge,