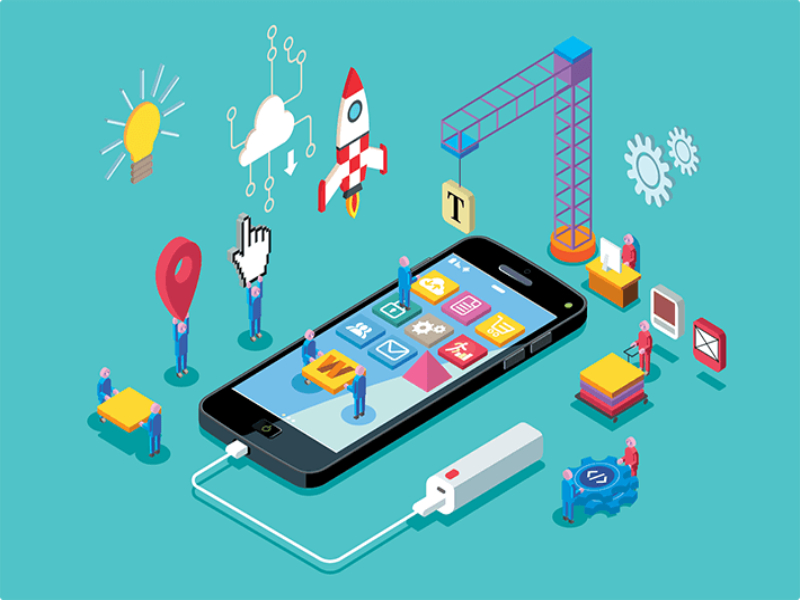 Being a trusted application development company in Noida, we leverage our industry knowledge to build fully customized mobile apps for startups, SMEs, and businesses globally. From IoT app development services to project management in Delhi, our team has decade-long expertise in creating solutions that fulfill market needs, facilitate your brand identity, and boost business growth. So, if you are looking for mobile app development in Noida, ring us now!
Mobile apps are unlimited in number with usage that cuts across all walks of life and with people wanting more and more of these apps for easy lifestyle and living. Presently, the use of mobile apps can be seen in areas such as communication, education, cooking, social media, shopping, businesses, matrimony, and banking. We at GFX Bandits not only build Android software based applications but we also build iOS software based ones.
Application Development refers to the making of computer applications for usage on mobile devices such as tablets, smartphones and smart watches. Mobile device features such as cameras, motion and location awareness can be used to create unique and inventive mobile-only applications for things such as taxi and bike sharing.
Application development is the most required service in today's time due to an increased number of smartphone users. Applications are based on almost everything from games to news to any search engines.
All android and IOS enabled phones can be a platform to download such applications. Applications are made according to the specific needs and requirements of the customers.Application Development packages for Android is absolutely pocket friendly starting onwards.