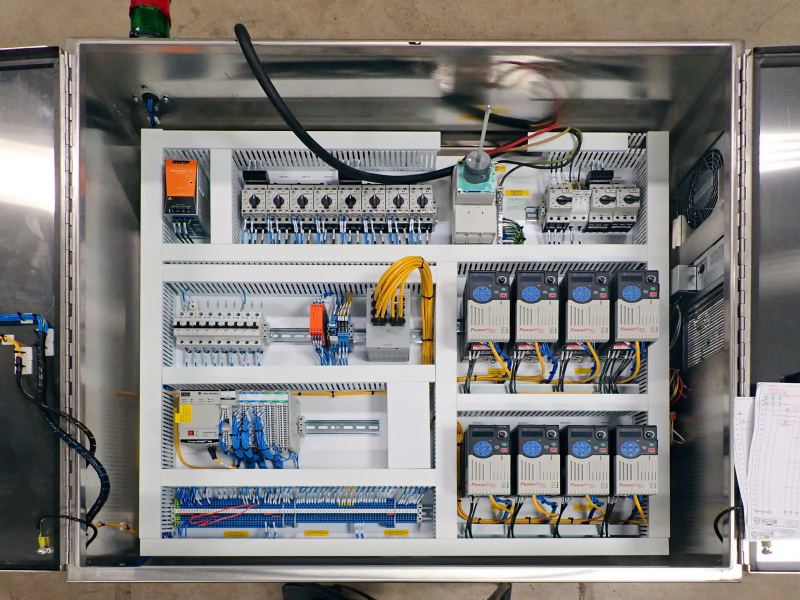 tCube System is holding a premium status in the Indian Power Industry by bringing forth a technological advanced array of A Main distribution board which is fed from the transformer distribute the power to numerous individual circuits or SMDB. This is modular and customizes design of MDB make the system with high performance and maximum safety at reliability.
A wide range of compact, elegant & economical DBs with unique features, designed & engineered to provide user safety, convenience and operational / maintenance advantages are offered. Aesthetically superior DBs to suit the style of your home decor.
Complete range of DBs with detachable gland plates at the top and bottom with knockouts on the sides of DB to increase the flexibility of cables /conduit entry from all directions. Ready to use DBs that are supplied with Neutral Links, Earth Links, Bus Bar and inter-connecting wire/links.
This latest generation of panelboard products represents the high level of engineering innovation expected from Siemens. With flexibility and strength added to the existing rugged and durable panelboard family, Siemens panelboards are extremely easy to install. These newer designs also simplify wiring and reduce material requirements, saving additional installation time.
Temperature rated or density rated aluminum or copper bus Fully rated and series rated systems Bus connected surge protective devices
Integrated ACCESS power monitoring Symmetrical design does not require unique mountings for top and bottom feed Wide array of factory assembled options, including breakers frames in unit space up to 1200 amps and fusible switches up to 1200 amps